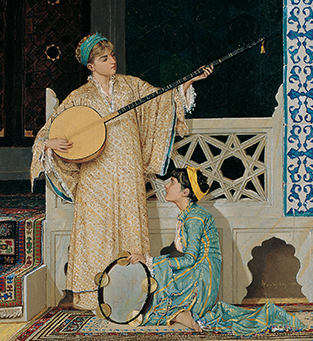 İstanbul and Music Studies Program (İMSP)
By 2018, the İstanbul Research Institute has started working on "İstanbul and Music Studies Program (İMSP)", which is coordinated by musician and researcher Derya Türkan. This newly-established program will focus on the musical heritage of İstanbul; capital of Byzantine and Ottoman civilizations. Its area of interest geographically expands and historically deepens, for the city's musical heritage comprises the cultures of Anatolia, Balkans, Europe, the Mediterranean and the Middle East.
The program aims to study the multi-layered musical culture of İstanbul, and endeavours to create an interdisciplinary context under the lens of music for the city's interrelation with a wider geography by undertaking scientific research, publications, exhibitions, master classes, concerts, exhibitions, workshops and conferences.