From the Capital of the Empire to the Modern City of the Republic
Henri Prost's İstanbul Plans 1936 - 1951
03 May - 18 July 2010
One of the leading urban planners of his time, Henri Prost was invited to İstanbul in 1936 to draw up the city's master plan; the exhibition covers the work he did for İstanbul's planning, and includes original documents and photographs of the period taken from the 20th Century Architectural archives of the French Architectural Institute.
Prost's plans spanned a period of 15 years, from 1936 to 1951, and the exhibition sheds light on debates that still concern these plans, on a relatively obscure period in Henri Prost's career and on the urban planning history of İstanbul. The exhibition is curated by Pierre Pinon, who is known for his work on istanbul's urban fabric and architecture, and Cânâ Bilsel, whose work focuses on the history of urban planning, urban design and urban architecture.
Prost was an extremely important figure in the history of urban planning of the 20th century; since his days as a student he had visited İstanbul and was deeply impressed by it, and in working on its planning, he attempted to preserve the unique topography, the fabric and the historical monuments of the city, while at the same time he tried to find consistent solutions to a variety of problems like constructing a modern infrastructure, providing sanitary conditions, easing transportation, refurbishing recreational areas and uncovering historically - culturally important buildings.
Some of Prost's proposals, especially those regarding the Historical Peninsula, Galata-Beyoğlu and Eyüp were executed, while some were shelved; some, like constructing a subway line between Beyoğlu and the historical peninsula that passes over Haliç on a bridge, and joining sea, subway and land traffic in Yenikapı remain valid even today.
It is impossible to deny that in the fifty years that have passed, Prost remains the leading architect-urban planner in shaping the İstanbul of the 20th century and has left his mark on today's İstanbul, despite the fact that various approaches in the modern planning of a historical metropolis like İstanbul have come to the fore.
From the Capital of the Empire to the Modern City of the Republic: Henri Prost's İstanbul Plans 1936-1951 will remain open between 3 May and 18 July 2010 at İstanbul Research Institute.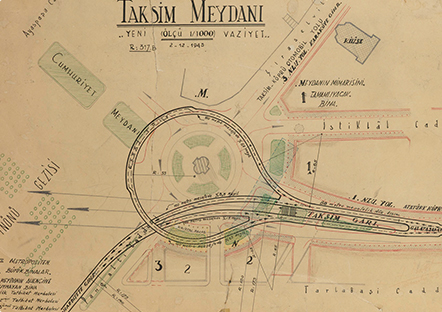 Exhibition Catalogue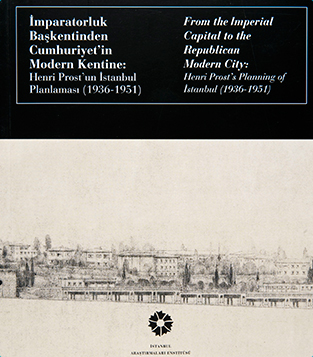 From the Capital of the Empire the Modern City of the Republic
Henri Prost's İstanbul Plans (1936-1951)