The Dervishes of Sovereignty - The Sovereignty of Dervishes
The Mevlevî Order in İstanbul
15 November 2007 - 30 March 2008
Due to Unesco's designation of 2007 as the 800th anniversary of Mevlânâ Celâleddîn-i Rûmî's (1207 - 1273) birth, Suna and İnan Kıraç Foundation İstanbul Research Institute has prepared the exhibition "The Dervishes of Sovereignty, The Sovereignty of Dervishes: The Mevlevî Order in İstanbul", in order to shed light upon the Sufi history of İstanbul and to commemorate once again Mevlânâ.

A mystical institution of medieval Islam at the end of 13th century with respect to its social and cultural roots, the Mevlevî Order, assumes its unique place in the world due to İstanbul's close interaction with the Renaissance in Europe and embarks upon a journey that leads from Konya to İstanbul, upon Sultan Mehmed II's conquest of the latter. As part of the historical continuum that lasts for centuries, the Mevlevî Order is transformed from an Eastern mentality to becoming the epitome of an intellectual and spiritual bridge between the East and the West. Following the inauguration of the Galata Mevlevî Lodge in 1491, although the Order finds the opportunity to expand into the Balkan and Mediterranean geography, the Mevlevî sheikh families of İstanbul lay the foundations of the İstanbul Mevlevî Order as of the mid-17th century.

Representing the chivalry of word, the universality of heart, and the sanctity of spirit, the Mevlevîs of İstanbul weave the Mevlevî symbolism, which has been shaped in the medieval mystical culture of Islam, into the texture of daily life. In an effort to give spirit to matter, these unique men are the architects of a vast cultural spectrum that ranges from clothing to ordinary objects and from works of art to colloquial language,

İstanbul Research Institute brings to life "The Dervishes of Sovereignty, The Sovereignty of Dervishes: The Mevlevî Order in İstanbul" through the collaborative efforts of the exhibition curator Ekren Işın and exhibition consultant Prof. M. Baha Tanman. Comprised of levhas (panels), engravings, photographs, and daily objects, which constitute an important part of the visual archives of the Ottoman Empire, the sights and sounds from life of İstanbul Mevlevîs capture the visitors' imagination and carry them into the depths of a mystical universe.

The Mevlevî Order in İstanbul assumes a significant political role in history, in the extent to which it shapes the cultural realm of the Ottoman world. The Order's cultural production, which ranges from music to calligraphy and from literature to architecture, is not only an intellectual and a spiritual bridge between the East and the West, but also entails a profound and elaborate philosophy that requires careful study and research.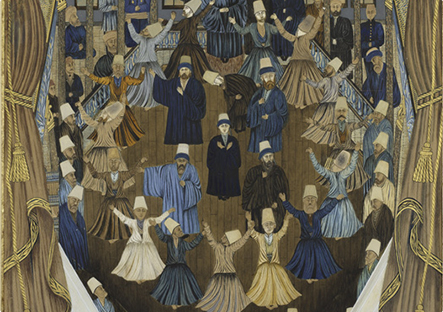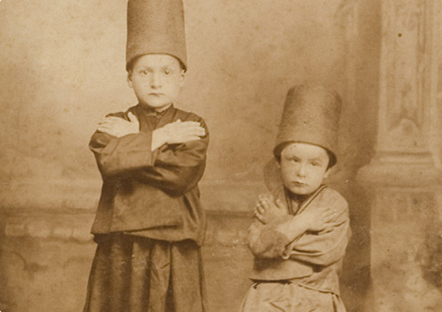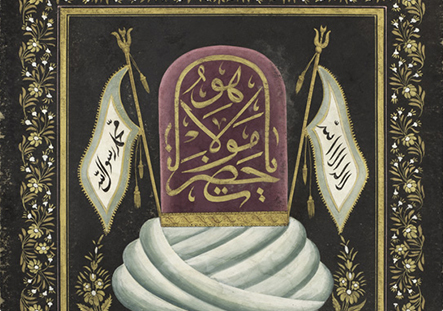 Exhibition Catalogue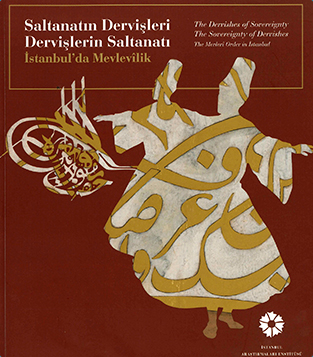 The Dervishes of Sovereignty, The Sovereignty of Dervishes
The Mevlevi Order in İstanbul