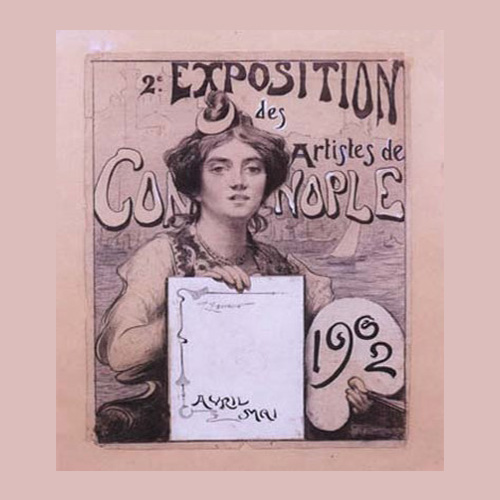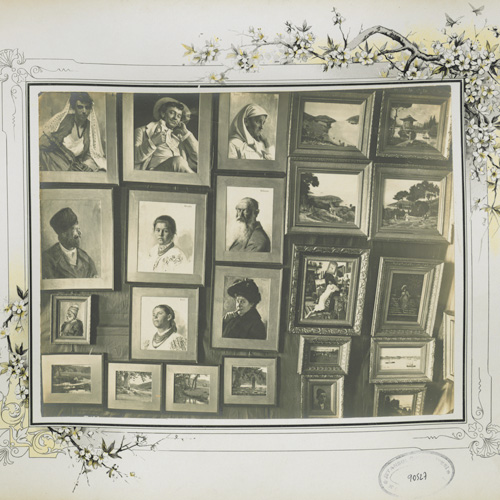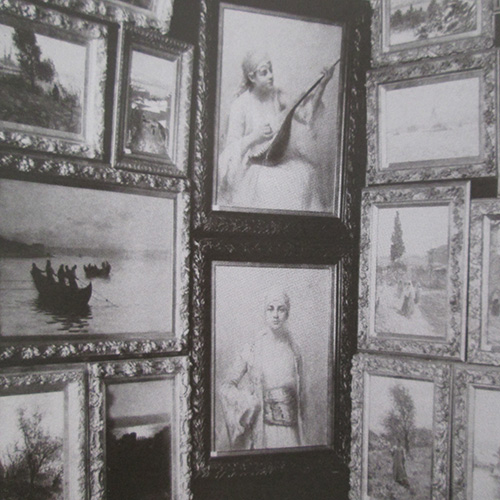 Chamber Talks
"1902 Pera Salon Exhibition" Revisited
Seza Sinanlar Uslu
28 November 2019
/ 18:30

At the beginning of the 20th century the significant and comprehensive Pera Salon Exhibitions were organized in the Beyoğlu district, inspired by the Paris salons of the epoch. The significance of these events may be better understood considering that a special venue on Istiklal Avenue was dedicated to each exhibition for the duration of a month, an average of 30 artists participated with over 250 works, and most of these works found buyers. Pera Salon Exhibitions were held only three times, from 1901 until 1903, and were subject to only a handful of studies until recently.
In the last few years, however, there is increased academic interest on the topic. Seza Sinanlar Uslu, an art historian and faculty member at Yıldız Technical University, Faculty of Arts and Design, discovered photos from the 1902 Salon Exhibition in an unnamed photo album at Yıldız Palace Photography Collection, thus unveiling much new information. The album, published upon the request of the Ottoman Sultan Abdülhamid II, provides concrete details as to which works were on display at the exhibition, including certain works which later disappeared without a trace though being mentioned in the literature. It was further discovered that various works in the Pera Museum and other collections had indeed been displayed in the 1902 exhibition.
In her presentation, Seza Sinanlar Uslu will base herself on the critical articles penned back then by Régis Delbeuf, the lead writer of the newspaper Stamboul, every single day of the event, to shed light on the works on display at the Pera Exhibitions, which, contrary to common belief, covered a vast range of subjects spanning from Vanitas symbols to nudes, and from portraits to mythology. As such she will recover the "1902 Salon Exhibition" lost to history for the appreciation of the art enthusiasts of our day.
Free of admissions; drop in. The talk will be in Turkish.