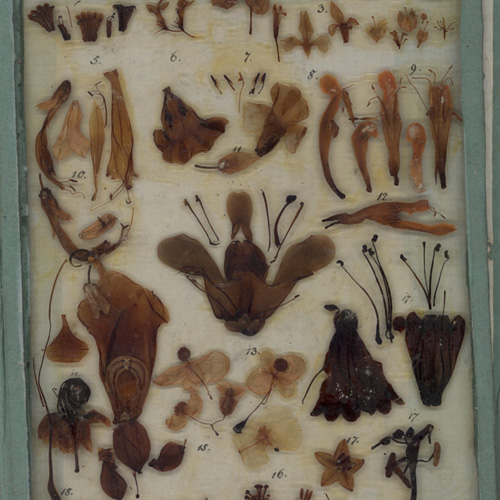 Chamber Talks
A Forgotten Museum in Istanbul: Galatasaray School of Medicine Museum of Natural History (1835-1850)
Dr. Semih Çelik
10 October 2019
/ 18:30

As the 16th Istanbul Biennial continues to explore the interaction between humans and non-humans with its theme "Seventh Continent," the Istanbul Research Institute welcomes Dr. Semih Çelik.
Natural history museums emerged as important institutions that shaped and showcased the science and cultural policies of empires, particularly from the second half of the 19th century. Cabinets of curiosities, built for emperors to exhibit their collections of the "exotic" and the "bizarre" in the early modern period, described as "acayiphane" by Yirmisekiz Mehmed Çelebi, Ottoman ambassador to France; transformed into research centers and museums that stored, examined and exhibited plants, animals, fossils and minerals for research purposes with the scientific organization of natural history in the 19th century. They also became meeting points for people from all over the globe, including scientists from a wide variety of disciplines, bureaucrats and social groups.
The first natural history museum of the Ottoman Empire was established and operated within the Galatasaray School of Medicine in the 1840s, and became one of the most prominent of its kind in Europe, despite its very brief existence, which nevertheless left numerous meaningful but mostly forgotten stories of the evolution of the interrelation between human-nature-science on these lands. This talk aims to reevaluate these stories in the light of documents compiled from the archives of the Ottoman Empire as well as the Naturhistorisches Museum in Vienna.
Semih Çelik received his doctorate degree from the European University Institute, Florence in 2017 with a dissertation on climate change, famines and empire-building in Anatolia in the first half of the 19th century. Çelik's work is generally focused on the environmental history of the Ottoman Empire. He is currently a post-doctorate fellow at the Koç University and the Research Center for Anatolian Civilizations, studying the history of agriculture in Western Anatolia in the 19th century, and the natural history museums in the Ottoman Empire.
Free admission; drop in. The talk will be in Turkish.