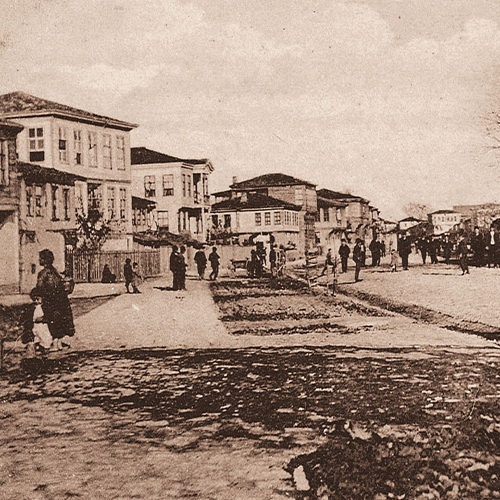 Chamber Talks
An Attempted Pogrom in the Early Twentieth-Century Ottoman Society: Let Adapazarı not be Adana!
Ümit Kurt
13 September 2021
/ 18:00

A compelling incident occurred in the district of Adapazarı on February 25, 1911. Three Armenian and two Greek local men were caught while having sexual intercourse with a Muslim prostitute in an Armenian bathhouse and then were brought in. Thereupon, Sırrı Bey, the district governor of Adapazarı (appointed on April 29, 1910), gave a political character to this incident—in light of the the Adana Massacre of 1909—in order to have them be imprisoned, put on trial before the judge and be condemned. In this talk, in the light of this incident and the following developments, state-society relations within the late Ottoman Empire at the local and micro levels will be analyzed, and the possibility of restraint of local violence and that of Ottoman unity (ittihad-ı anasır) between Ottoman Muslim and non-Muslim peoples will be discussed in the context of the repercussions of these developments on the politics of Istanbul and its political actors. Thus, the political atmosphere in Istanbul and its effect on this incident and the central authorities' reactions will be examined.
Ümit Kurt is a Polonsky Fellow at the Polonsky Academy for Advanced Study in the Humanities and Social Sciences in the Van Leer Jerusalem Institute, and teaches in the Department of Islamic and Middle Eastern Studies at the Hebrew University of Jerusalem. Kurt studied Political Science in the Middle East Technical University and received his MA degree from Sabancı University. He earned his PhD from the Department of History at Clark University in 2016. He has written extensively on the Armenian genocide, the confiscation of Armenian properties, the transfer of wealth, the transformation of space, microhistory, mass violence, interethnic conflict, local historiography, early modern Turkish nationalism, and the Aintab Armenians. He is the author of "Türk'ün Büyük, Biçare Irkı": Türk Yurdu'nda Milliyetçiliğin Esasları (1911–1916) (İletişim, 2012) and the co-author (with Taner Akçam) of The Spirit of the Laws: The Plunder of Wealth in the Armenian Genocide (Berghahn Books, 2017). He is the co-editor of Kıyam ve Kıtal: Osmanlı'dan Cumhuriyet'e Kolektif Şiddet (Tarih Vakfı Yurt Yayınları, 2015, w. Güney Çeğin) and Türkiye'de Tarih ve Tarihçilik: Kavramlar ve Pratikler (Heretik Yayınları, 2018 w. Doğan Gürpınar). He translated books from Armenian to English and Turkish. He worked as a Postdoctoral Fellow in the Center for Middle Eastern Studies at Harvard University in 2016–2017. His recent book, The Armenians of Aintab: Economics of Genocide in an Ottoman Province, has been published by Harvard University Press, April 2021. Kurt has also received Armenian Research Excellency Award from Calouste Gulbenkian Foundation in 2021.

The Zoom talk will be in Turkish. Please make a reservation.
Image: The Armenian neighborhood of Adapazarı, 1911. Orlando Carlo Calumeno Collection and Archives.