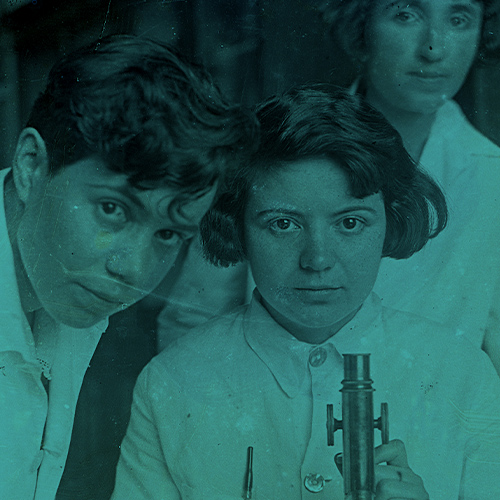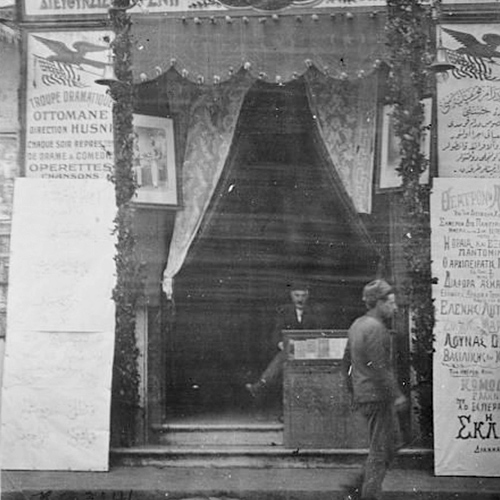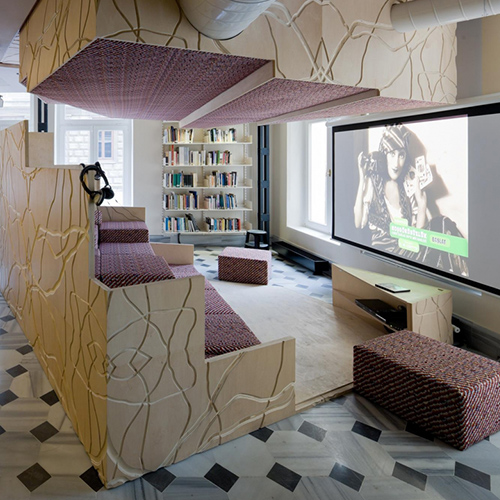 Fellow Talks
Ceren Abi, Sezen Kayhan
20 February 2020
/ 18:30

The Istanbul Research Institute has called for applications in four grant categories to support researchers who can bring novel approaches and unpublished sources to the field of Istanbul studies through their efforts in the Institute's research areas of Byzantine, Ottoman, Atatürk and Republic Studies, as well as the "Istanbul and Music" Research Program. The call, made in the four categories of Post-doctoral Research and Writing Grants, Research and Write-up Grant for PhD Candidates, Travel Grants, Conference Grants, attracted a significant amount of interest, and eleven researchers have received grants in designated categories. Now, Istanbul Research Institute fellows are sharing their progress on their ongoing projects with the public in a series of seminars. In the first round of the Fellow Talks, the Institute welcomes six researchers who have received grants from the Institute, in three separate sessions:
Levantinia? Istanbul's Entertainment and Cultural Scene under Allied Occupation (1918 -1923)
Ceren Abi
Istanbul under occupation (1918-1922) has a reputation of being a hotbed of decadent and scandalous entertainment scene, where occupiers and (some of the) occupied lived through a sensational half-a-decade. In fact, American jazz musicians, a dizzying array of British, French, Italian, and colonial soldiers along with Russian refugees filled old and new places of entertainment, whether a luxurious club, a public park or an art gallery.
This talk focuses on the public space, cultural scene, and entertainment spaces to challenge the traditional literature to include multiple levels of engagement between occupiers and the occupied along with different inhabitants of the city. Moreover, I argue that the war and the occupation created unique circumstances and opportunities to engage in various types of cultural activities. Documents ranging from the Ottoman, Republican and Military Archives in Turkey, the National and Military Archives in France, the National Archives and the British Library in the UK are used, along with newspapers and scholarly journals of the era, to study multiple ways different communities interacted with each other and new motivations they found in engaging with cultural activities in an unprecedented atmosphere of social and political flux.
Ceren Abi is an alumna of the PhD programme of the history department at the University of California. Currently affiliated with Netherlands Institute in Turkey (NIT).
Free admission; drop in. The talk will be in English.
From Big Screens to Small Theaters: Alternative Film Screening Venues in Istanbul
Sezen Kayhan
The past couple of years have seen an upsurge in the number of alternative film screening venues such as museums, culture & arts centers, exhibition halls, movie workshops, and coffeehouses that emerged in certain districts of Istanbul. What possibly led to this soar are movie theaters' failure to maintain their place post urban transformation; the impact of the film distributors that shape mainstream cinema on big movie theaters, and the government's authoritarian pressure with respect to screening certain movies. These venues have opened new spaces for feature and short, fiction and documentary movies, and gather creative teams and audiences at several screenings, and talks on the works. At the screenings, audience engages with film creators in an intimate and social manner, and receives thorough information on the production process of films. This study aims to discover how authoritarian cultural policies and financial capital upended the screening scene in Istanbul, with a focus on the relationship between the audience and the city as well as the alternative screening venues.
Sezen Kayhan is a joint PhD candidate at Koç University and the University of Antwerp.
Free admission; drop in. The talk will be in Turkish.