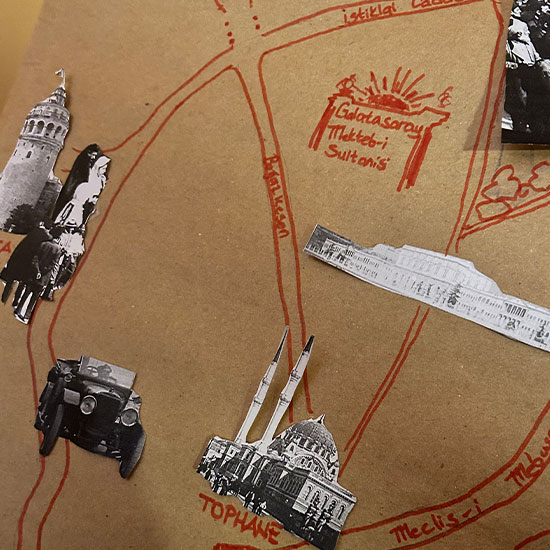 Workshop
Collage Workshop: City Design
11 June 2023
/ 13:30

Participants work on the interesting elements of old Istanbul's social life, such as public transportation, educational buildings, sports and cultural areas, after a guided exhibition tour for the workshop, inspired by the urban components of the daily life of Occupied Istanbul. Afterwards, the participants design their own Istanbul by creating a map base with the characters and photographs featured in the exhibition.
Instructors: Şehir Dedektifi - Gizem Kıygı & Elif Ertekin
Ages: 7-12
Capacity: 15 people
Duration: 90 minutes
Workshop Fee: 100 TL
This workshop, organized in cooperation with Pera Museum Learning Programs, will take place in the the Istanbul Research Institute "Meeting Room".
For more information: ogrenme@peramuzesi.org.tr

Exhibition