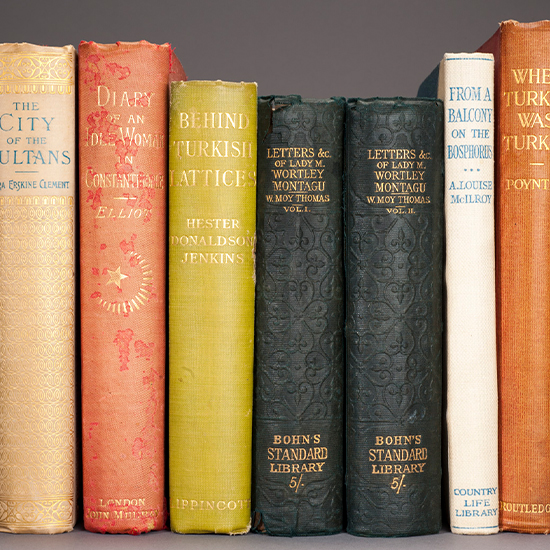 Workshop
From Paper to Book: Bookbinding Workshop
28 March 2023
/ 14:00

The Istanbul Research Institute is organizing a bookbinding workshop as part of the 59th Library Week. In addition to familiarizing the participants with the historical journey of paper and bookbinding, the workshop will offer the opportunity to learn how to bind a book from scratch.
Enes Çinğay, the instructor, will demonstrate the process of converting individual pages into signatures, sewing them together, preparing the binding, designing the title area and tooling, and finally pressing all the bookbinding components together into a bound book after glueing. He will also talk about the different types of headbands and prepare a sewn headband.
After learning about the theory and practice of bookbinding, each participant will have the chance to take home one of Enes Çinğay's handmade hardcover notebooks and even foil stamp their names on it if they wish.
Materials
Bone folder, needle, thread, special paper, twine, silk thread, composing stick, type, gilding, electric cooker, press, brush, glue, cardboard, brass decoration patterns, leather, scissors, mottling
We will supply the materials.
Instructor: Enes Çinğay
Location: The Istanbul Research Institute, 2nd Floor, Back Room
Age: 18+
Duration: 2.5 hours
Capacity: 10 people
Fee per workshop: 50 TL
Our quota is full, thank you for your interest.