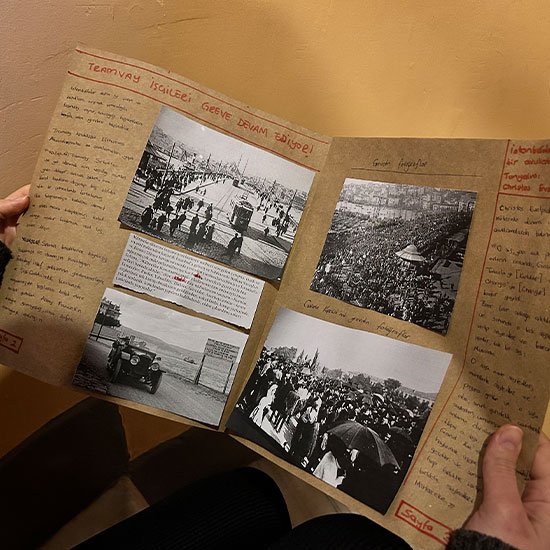 Workshop
Newspaper of the Occupied City
04 June 2023
/ 13:30

Inspired by social agendas such as strikes and epidemics in the daily life of Occupied Istanbul, the participants in this workshop work on the interesting elements of old Istanbul's social life after a guided exhibition tour. The participants design a newspaper of the Occupied City with the magazines, old newspapers and photographs in which these urban components take place.
Instructors: Şehir Dedektifi - Gizem Kıygı & Elif Ertekin
Ages: 13-17
Capacity: 15 people
Duration: 90 minutes
Workshop Fee: 100 TL
This workshop, organized in cooperation with Pera Museum Learning Programs, will take place in the Istanbul Research Institute "Meeting Room".
For more information: ogrenme@peramuzesi.org.tr

Exhibition