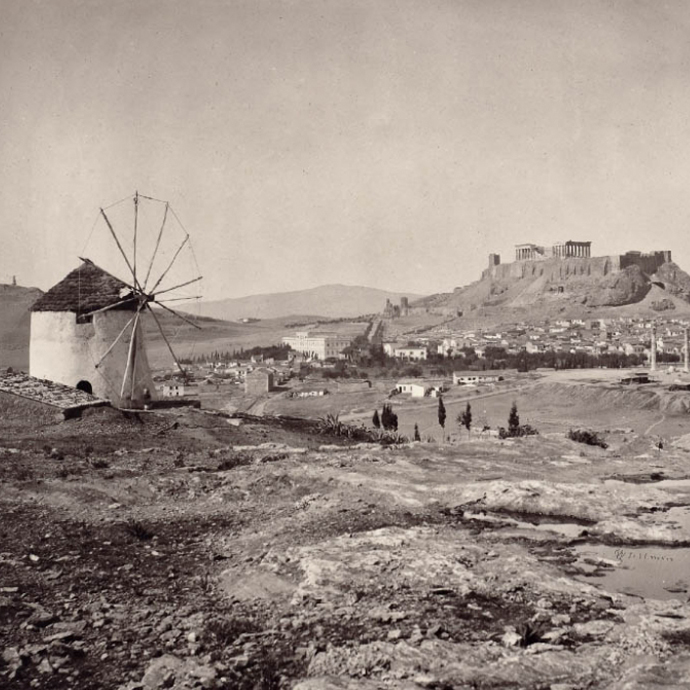 Talk and Book Launch
Palmyra Through The Lens of John Henry Haynes: Legendary City, a Forgotten Photographer, and Monuments in Peril
13 December 2016
/ 18:30

Robert Ousterhout will give a presentation entitled "Remembering Palmyra: Photographs of a Desert City, 1885". Blessed with legendary status and ruins of mythical proportion, the ancient city of Palmyra in the Syrian desert had attracted European adventurers and scholars since at least the seventeenth century.  In April 1885, members of the Wolfe Expedition stopped at Palmyra as they journeyed home from Mesopotamia. The goal of the expedition had been to find a Babylonian site for the Americans to excavate, but the spectacle of Palmyra took them by surprise.  Accordingly, they spent five days camped amid the ruins copying inscriptions, while their photographer John Henry Haynes documented the monuments with dozens of stunning images, most of them never before published.  Recent events have taken a devastating toll on the monuments of Palmyra, making Haynes's photographs all the more valuable.
Following the talk, Prof. Ousterhout will be signing his recent publication "John Henry Haynes: A Photographer and Archaeologist in the Ottoman Empire 1881–1900." Virtually unknown today, John Henry Haynes is the father of American archaeological photography. His photographic odyssey took him from Athens to Istanbul, across Anatolia, and ultimately to Mesopotamia. In a landmark study that includes many images never published before, Robert Ousterhout assesses his unique blend of artistry and documentation. Robert Ousterhout is Professor of Art History at the University of Pennsylvania.  He publishes widely on Byzantine art and architecture and is a frequent contributor to Cornucopia.
Free of admissions, drop in. The talk will be in English.
This event will take place at Pera Café.