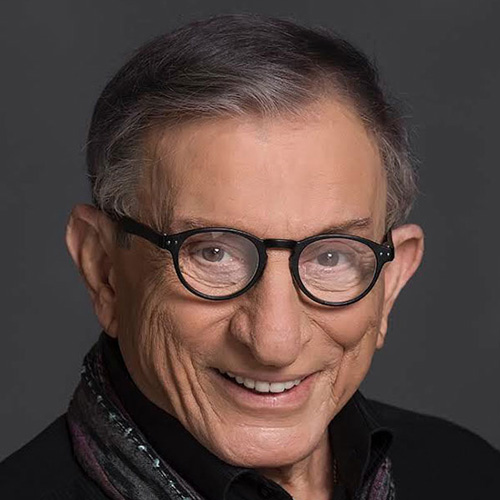 Talk
Sounds of Istanbul
Haldun Dormen
02 April 2019
/ 18:30

Organized by the Istanbul Research Institute's "Istanbul and Music Studies Program" (IMSP), the "Sounds of Istanbul" series of talks continues to create a veritable 'artists' memoirs' by hosting master artists. The second event of the series, moderated by IMSP coordinator Derya Türkan, welcomes renowned theater actor Haldun Dormen who will discuss his artistic career, operettas of the early Republic, as well as the tradition of Turkish musicals, which he helped pioneer. During the discussion, Derya Türkan will also play a set of recordings he has collected from archives.
Haldun Dormen
Haldun Dormen was born on April 5, 1928 in Mersin. He made his first appearance on stage as a middle school student at the Galatasaray High School, playing the role of "25 kurus" in Demirbank. After graduating from Robert College, he went on to receive his master's degree in theater at Yale University. Upon his return to Istanbul, he signed on with Muhsin Ertuğrul's Küçük Sahne ("Little Stage") troupe, making his Turkey debut with the play Cinayet Var in which he played the detective. He was part of the group that established the 60-person mini stage in Beyoğlu. In 1957, he established Dormen Theater with the comedy Papaz Kaçtı. He staged Turkey's first Western musical, Sokak Kızı Irma, in 1961. His films Bozuk Düzen and Güzel Bir Gün İçin won seven awards in total at the Golden Orange Film Festival in 1966 and 1967. He wrote and directed the musicals Hisseli Harikalar Kumpanyası and Şen Sazın Bülbülleri. In 1984, he opened the second Dormen Theater. During the same period, he staged Lüküs Hayat, which would go on to play to a full house for 30 years straight at Istanbul City Theatres. Although he was forced to shut down his theater in 2002 due to economic reasons, he continued his career as an actor and director under various theater groups. His play, Kantocu, which sheds light on the experiences of stage actresses during the early days of the Republic, was performed in Istanbul, Eskişehir, and Ankara. In 1997, he created the Afife Theater Awards with Yapı Kredi, beginning a tradition that still continues today. He lectured at Istanbul University State Conservatory. He wrote five books including four autobiographies, and 12 plays, and won over 250 awards throughout his career. Granted an Honorary Doctorate of Sciences by Hacettepe University, Dormen was also given the title of State Artist by the Ministry of Culture in 1998.
The event will take place at the Pera Museum Auditorium. Free admission; drop in. The talk will be in Turkish.