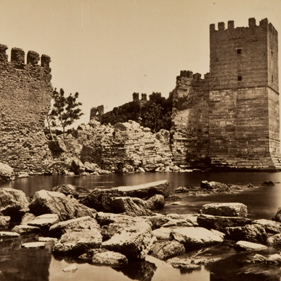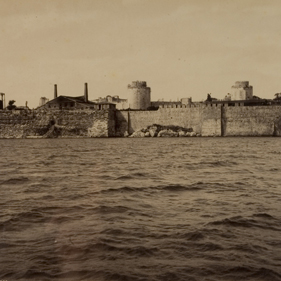 Chamber Talks
The Sea Walls of İstanbul and Proposals for Their Preservation
Nisa Semiz
28 April 2016
/ 18:30

Since its establishment as a Megara colony on the eastern end of the historic peninsula, İstanbul has been surrounded by land and sea walls. Having entered Roman rule in the 2nd century, the city was named the new center of the Empire in the 4th century, during which its borders were considerably expanded with new walls added on the Western front. The surge of population prompted by the increasing political and commercial importance of the city demanded the re-expansion of the borders in early 5th century, which culminated in the construction of the Land Walls that continue to determine the borders of the historic city today. The fortification of the city shores facing the Golden Horn on the north and the Marmara Sea in the south took place simultaneously during this period of expansion. Having undergone a series of repairs and renovations in the Middle Ages, the restoration of the city walls continued, though not regularly, after the city was named the Ottoman capital in 1453. Rapidly losing their importance due to military reforms of the 19th century, Walls of İstanbul underwent a number of changes following the modernization movement in the city. The Golden Horn and Marmara Walls suffered significant losses due to the public works that began in the second half of the 19th century and accelerated in the 1950s; only certain parts of these walls have survived to date. Considered among the most important components of İstanbul's archaeological heritage, the Sea Walls currently face legal, economic and social preservation problems due to planning issues based on nature and the environment. In her speech, Nisa Semiz will, based on international agreements and regulations, present her proposals for the preservation of the extant sections of The Golden Horn and Marmara Sea Walls in an integrative manner.
Free of admissions; drop in. 
The talk will be in Turkish.