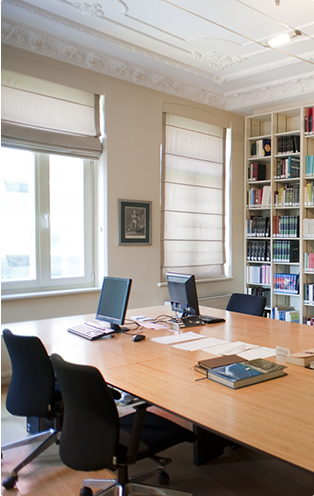 Electronic Resources
BiblioPera – Beyoğlu Research Centers Network
BiblioPera: Beyoğlu Research Centers Network is a partnership project of 9 international research centers located in Beyoğlu, İstanbul. Rising over the shoulders of a union catalogue, BiblioPera brings the multilingual collections of the libraries of research centers together, and creates a platform for further cooperation for research and activities in Social Sciences, Art & Humanities.
Supported by Istanbul Development Agency (ISTKA), and developed by Koç University Suna Kiraç Library with the partnership of İstanbul Research Institute, Koç University Research Center for Anatolian Civilizations, SALT Research, Deutsches Archäologisches Institut-Istanbul, Netherlands Institute in Turkey, Institut Français d'Études Anatoliennes, Orient-Institut Istanbul, Swedish Research Institute in Istanbul, and Sismanoglio Megaro, click here to take a look at BiblioPera.
JSTOR is a not-for-profit organization with a dual mission to create and maintain a trusted archive of important scholarly journals, and to provide access to these journals as widely as possible. JSTOR offers researchers the ability to retrieve high-resolution, scanned images of journal issues and pages as they were originally designed, printed, and illustrated. Click here to access JSTOR.