İstanbul Unbound 2021
Istanbul Research Institute and Pera Museum organize Istanbul Unbound: Environmental Approaches to the City, an international, virtual conference that seeks to offer new insights on the complex layers of Istanbul's urban landscape, to be held on April 8–11, 2021. It brings together innovative studies in the fields of environmental history, political ecology, and critical art studies that utilize transdisciplinary methods and transcend predetermined scales and clearly delineated boundaries between the histories and stories of humans, nonhumans, and the built environment. Istanbul Unbound is organized in collaboration with Heinrich Böll Stiftung-Turkey, through partnerships with birbuçuk, IstanbuLab, and Occupy Climate Change!, Istanbul Planning Agency, and endorsed by the European Society for Environmental History and the Network for the Study of Environmental History of Turkey.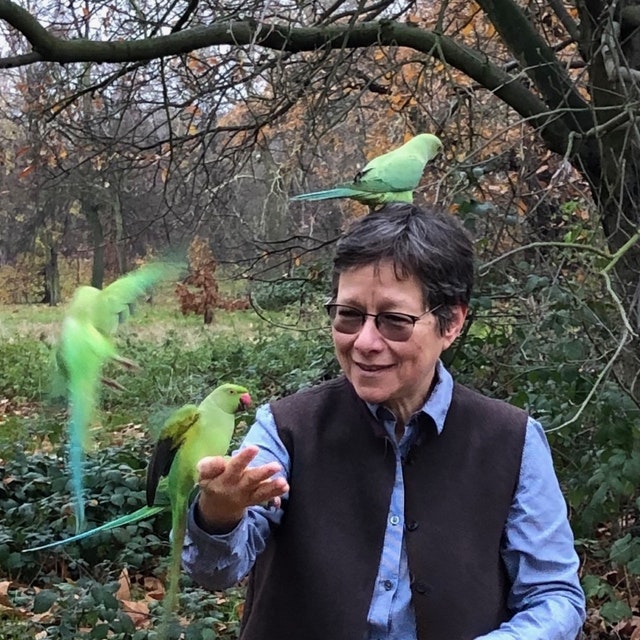 Keynote Lecture: Anna L. Tsing

Anna Lowenhaupt Tsing is the Distinguished Professor of Anthropology at University of California, Santa Cruz. Professor Tsing is a theorist of globalization, environment, and transnational interconnection. Her books include The Mushroom at the End of the World: On the Possibility of Life in Capitalist Ruins (Princeton University Press, 2015), Friction: An Ethnography of Global Connection (Princeton University Press, 2005), and In the Realm of the Diamond Queen (Princeton University Press, 1994). Her most recent work is a co-edited digital project, Feral Atlas: The More-Than-Human Anthropocene, which offers an original and playful approach to studying the Anthropocene. Her other co-edited works include Arts of Living on a Damaged Planet: Ghosts and Monsters of the Anthropocene (University of Minnesota Press, 2017), Words in Motion (Duke University Press, 2009), Nature in the Global South: Environmental Projects in South and Southeast Asia (Duke University Press, 2003), Shock and Awe: War on Words (New Pacific Press, 2004), Communities and Conservation (AltaMira Press, 2005), and Uncertain Terms: Negotiating Gender in American Culture (Beacon Press, 1992).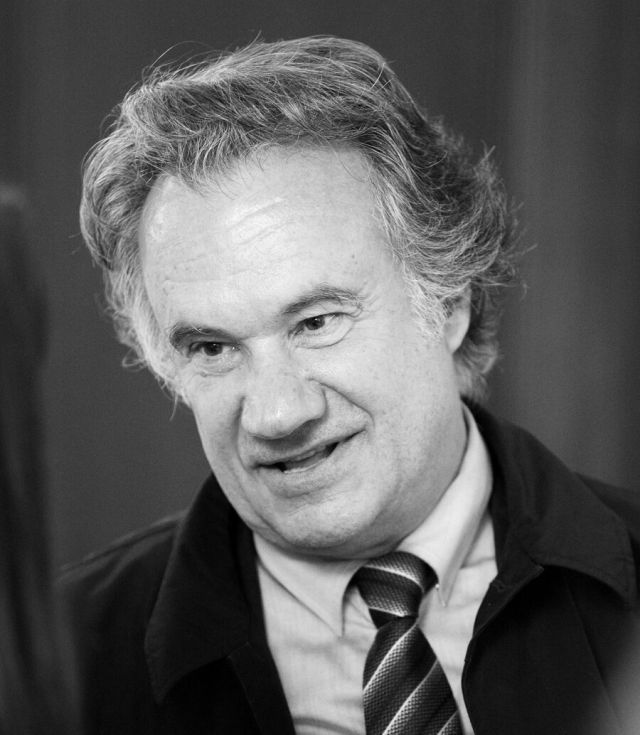 Closing Remarks: Cemal Kafadar

Cemal Kafadar is the Vehbi Koç Professor of Turkish Studies at Harvard University's Department of History. Professor Kafadar is interested in the social and cultural history of the Middle East and southeastern Europe in the late medieval/early modern era. His books include Kendine Ait Bir Roma: Diyar-ı Rum'da Kültürel Coğrafya ve Kimlik Üzerine (Metis, 2017), Kim Var İmiş Biz Burada Yoğ İken: Dört Osmanlı: Yeniçeri, Tüccar, Derviş ve Hatun (Metis, 2009), Between Two Worlds: The Construction of the Ottoman State (UC Press, 1995). His most recent publication is a co-edited multivolume, Treasures of Knowledge: An Inventory of the Ottoman Palace Library (1502/3-1503/4) (Brill, 2019), which includes his essay on Bayezid II, Amasya, and the palace library. Another volume he is co-editing on Istanbul's nature is forthcoming in 2021. He worked closely on the conception and production of two historical documentaries: Inspirations (dir. Nurdan Arca, 2005) on Sheikh Bedreddin, an Ottoman intellectual executed for his ideas ca. 1417; Invisible to the Eye (dir. Zeynep Dadak, 2020) on the mid-17th century account of Istanbul by Eremya Çelebi Kömürciyan.
The conference program is available here.
The organizing committee of the Istanbul Unbound: Environmental Approaches to the City conference has done its best to provide its presenters and attendees the most secure and interactive virtual conference experience. Eventually, we decided on Crowdcast and Discord.
To make an analogy of an in-person conference, Crowdcast is our stage. It is where all the talks, from keynote to the closing remarks, will take place. It is also where the Natura Urbana movie and birbuçuk works will be screened. Conference registration is also done through Crowdcast. Please follow the link to register on Crowdcast and for Istanbul Unbound. You do not need to download or pay anything to use Crowdcast.
Discord will be analogous to our conference lounge. It is where participants and audience members can mingle, discuss, and network. Several publishing houses host virtual book fairs that you will be able to browse during the conference as well. Istanbul Unbound has an invite-only Discord channel. After you register for the conference via the Crowdcast link above, you will be able to join the Discord server.
You do not need to pay anything to use Discord, however, we recommend downloading the app for the highest-quality experience.
Both Crowdcast and Discord are accessible on your mobile devices.
Both Crowdcast and Discord are very easy to use (yes, easier than Zoom!), but, just to be sure, please browse through our guidelines and troubleshooting manual to ensure a smooth conference experience.
If you have any questions before or during the conference, you can find the conference team on Discord, you can also write to istanbul.unbound@iae.org.tr.
Registration is required to attend the Istanbul Unbound: Environmental Approaches to the City conference. Please click here to register.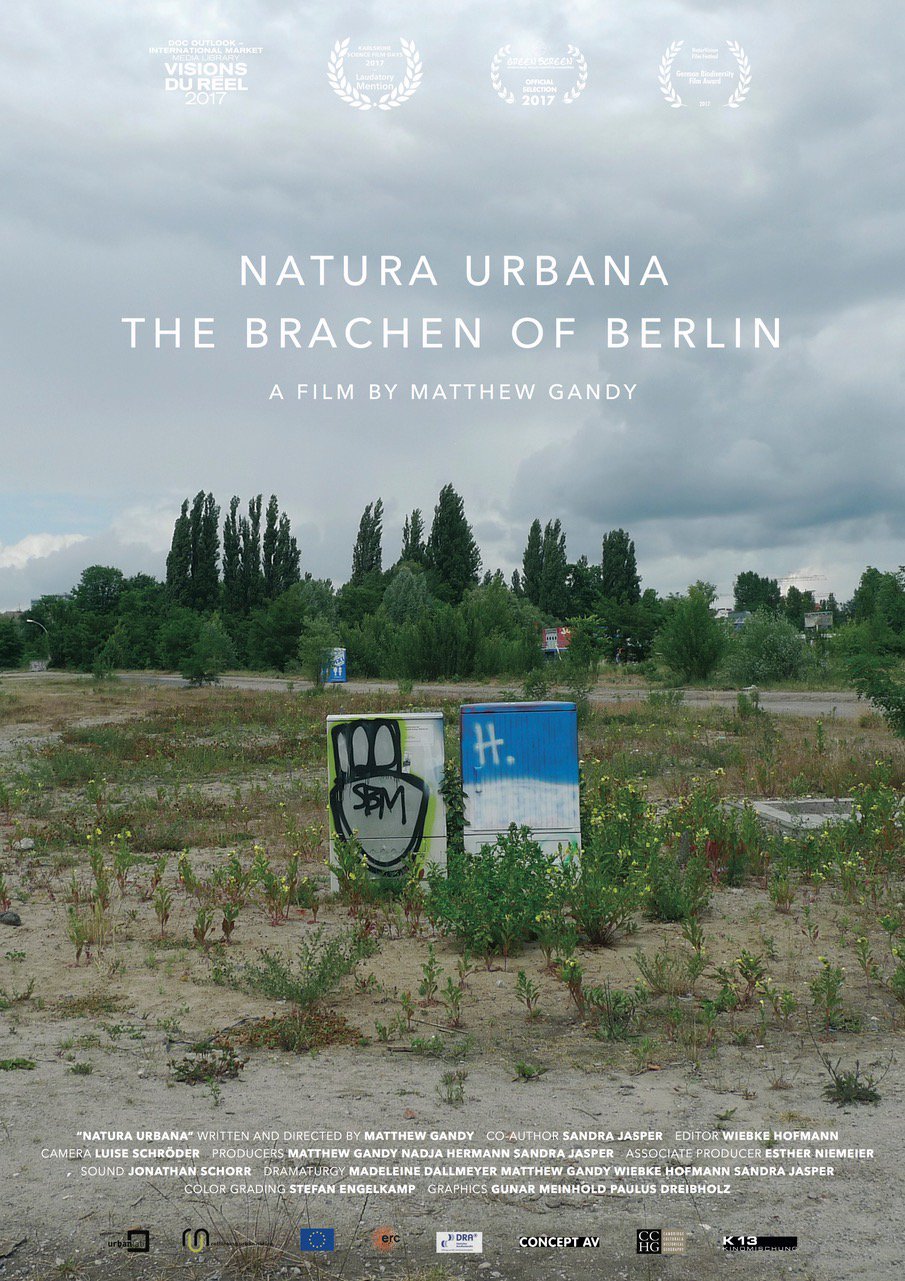 In collaboration with Pera Film, Istanbul Unbound will feature a screening of Natura Urbana | The Brachen of Berlin, accompanied by a special Question and Answer session with Matthew Gandy, the director.

Date: April 10, 2021 / 17:30 – 19:15

NATURA URBANA | THE BRACHEN OF BERLIN
Director: Matthew Gandy
United Kingdom / Germany, 2017, 72', color

Natura Urbana tells the post-war history of Berlin through its plants. The film takes us from the Trümmerlandschaften and their unique ecologies to the abandoned roofs of the Friedrichshagen Waterworks on the edge of the city. Encountering an extraordinary variety of spontaneous vegetation from all over the world that has sprouted along railway lines, street corners, and in the distinctive Brachen of Berlin.
In Natura Urbana the changing vegetation of Berlin serves as a parallel history to war-time destruction, geo-political division, and the newest phase of urban transformation. Natura Urbana takes us on a unique journey through Berlin ranging from the botanical microcosm of cracked paving stones to elaborate attempts to map the entire city in terms of its distinctive ecological zones.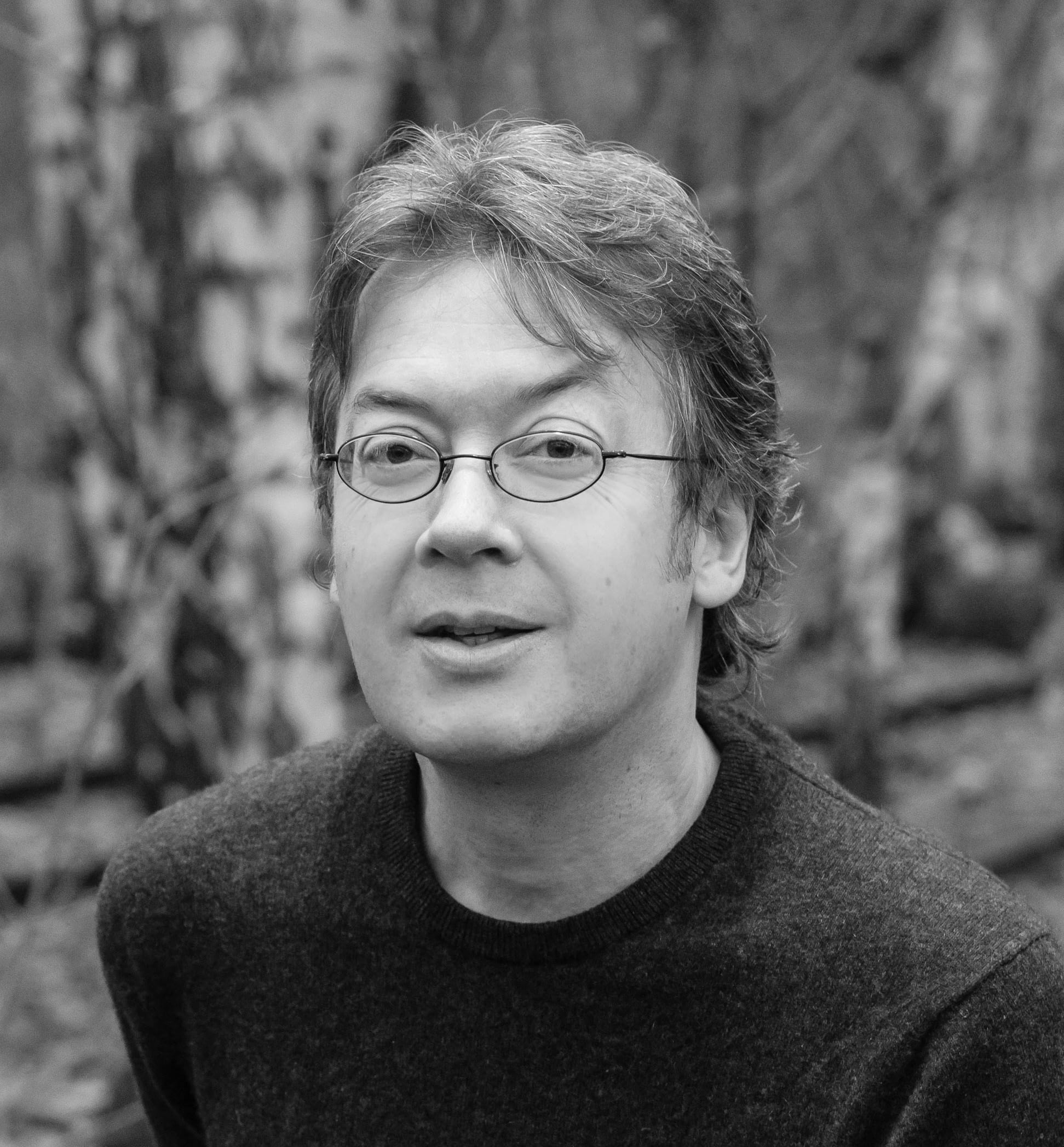 Matthew Gandy

Matthew Gandy is a geographer, urban field ecologist, and award-winning documentary filmmaker. He is Professor of Geography and Fellow of King's College at the University of Cambridge. He previously taught at University College London, where he was the founder and director of the UCL Urban Laboratory from 2005 to 2011. Matthew Gandy has published extensively on urban natures, infrastructures, spaces of disease and queer geographies. His monographs include Recycling and the Politics of Urban Waste (Earthscan, 1994), Concrete and Clay: Reworking Nature in New York City (MIT, 2002), The Fabric of Space: Water, Modernity, and the Urban Imagination (MIT, 2014), Nature, sexualité, et hétéropie (Eterotopia, 2015), Moth (Reaktion Books, 2016); and among his edited volumes are The Return of the White Plague: Global Poverty and the 'New' Tuberculosis (Verso, 2003), Urban Constellations (Jovis Verlag, 2011), The Acoustic City (Jovis Verlag, 2014) and The Botanical City (Jovis Verlag, 2020).